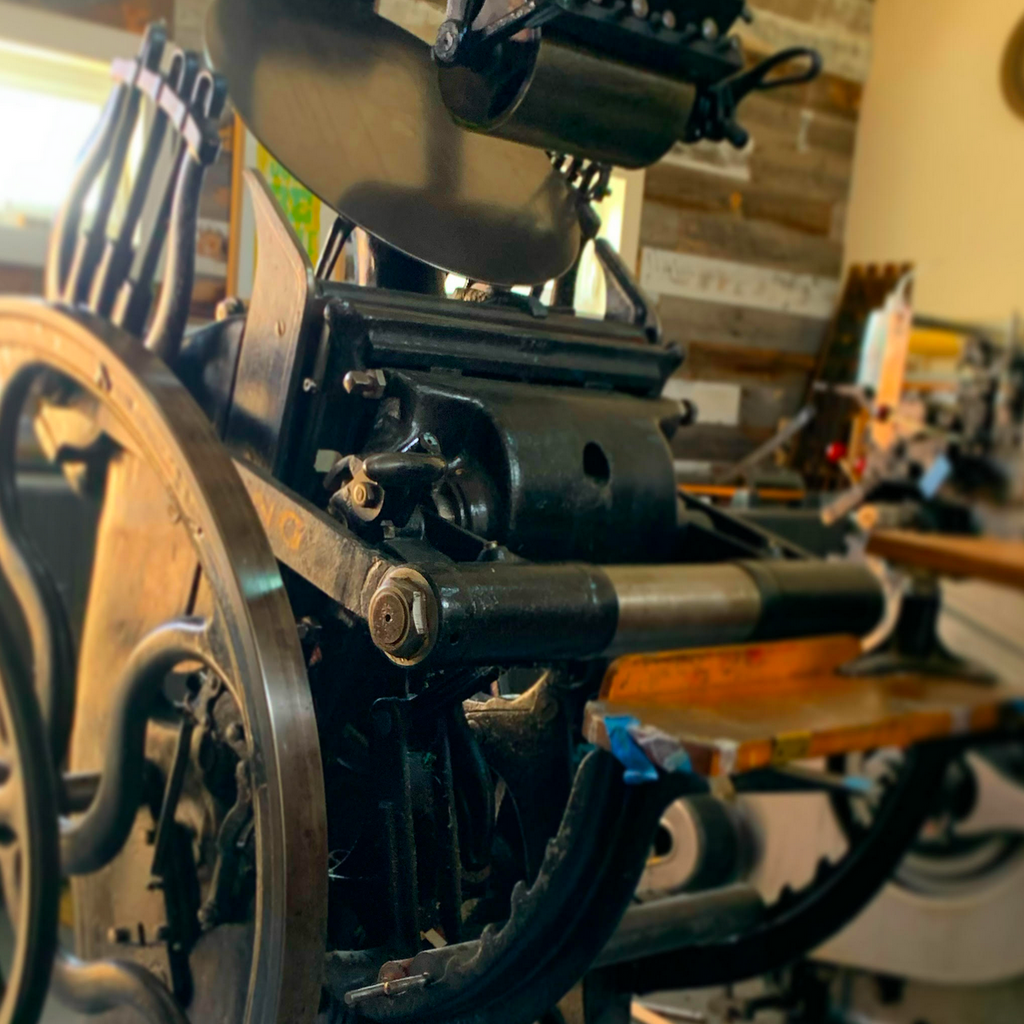 This is my first press in which I could print commercial-grade work. It was manufactured around 1923 or 1924, but the records are very sparse and letterpress historians are few and far between to confirm the history of smaller companies like Golding. More widely known for platen presses is the Chandler and Price company and also, Heidelberg.To get the best approximation I contacted Steve Sax and this was his reply:I got out the original serial number log book to check. It turns out that the last entry for the Jobber 7 is 3763, with a date around 1917 or 1918....
---
• flashback • Greeting Cards • Misc. • Stationery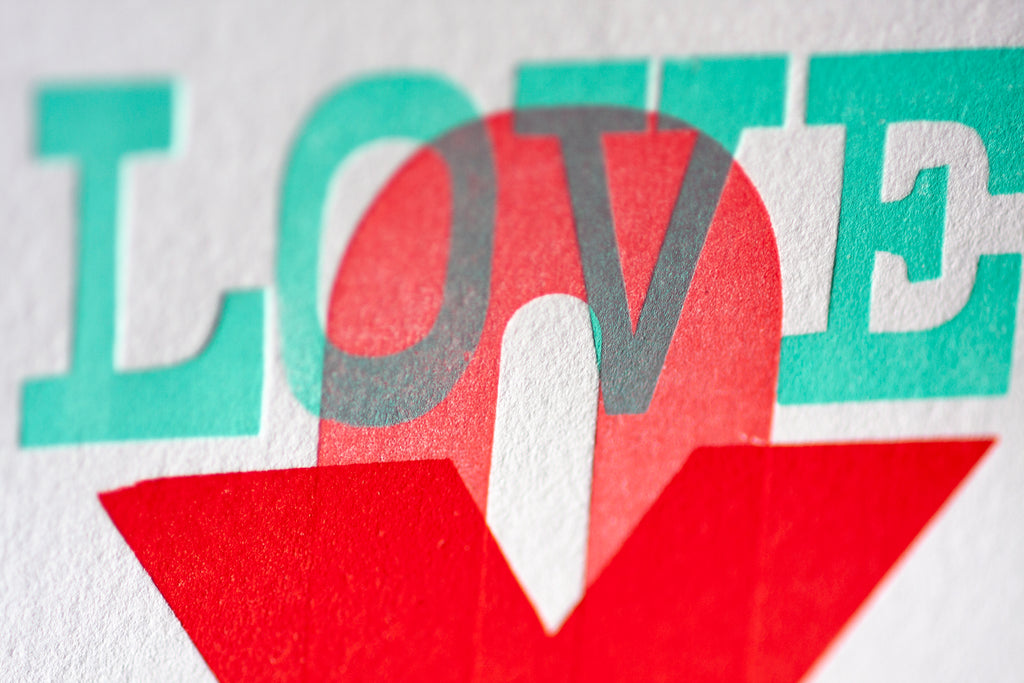 For a recent valentine's greeting card (sold only at East Simpson Coffee) I used some wood type from my modest collection. Sometimes, I get away from my roots of printing just for the heck of it as I get too caught up in the business of printing. Boooo!But for this 3 color greeting card I let the type do the talking. I didn't worry a ton about all the things that can usually drive me crazy for a commercial job. The colors overlayed nicely and I know my designers want to try and recreate this for digital work, but there...
---
• Misc.
There are reasons that, 30 years ago, letterpress appeared to be at death's door. This kind of printing is fussy. To print books and small matter, you arrange blocks of metal type in a press to spell out words; headlines or posters often use large type cut from wood. A letterpress then pushes paper down onto the blocks, which have been covered with a thin layer of ink. You wind up with inky fingers and aching muscles. And it's impossible to achieve completely consistent results. Click here to read the full article  ...letterpress printing—a revitalized craft that for hundreds of...
---
There are 2 presses I need in my shop and this here Heidelberg Windmill is one of them.  I am currently considering acquiring this press. Though it means the very difficult almost paralyzing decision to swap out my current, beloved press to make way for this bad boy. This one was made the same year I was born making me err on the side of serendipity. I'll let ya know if I decide to pull the trigger... 
---
• Graphic Design • Misc. • Social Media
In addition to taking on regular blogging, I also finally got my Dribbble account started up after having it for a couple of years.  So what is it? Dribbble is a community of designers answering that question each day. Web designers, graphic designers, illustrators, icon artists, typographers, logo designers, and other creative types share small screenshots (shots) that show their work, process, and current projects. I like to think of it as an online Instagram for strictly design-related things. So I am posting some logos (existing, comps and rejected versions) and letterpress shots as well.  Sometimes I forget all the stuff I...
---
• Crowdfunding • Misc. • Posters
My good friends down at the Letterpress Depot in Englewood, Colo. have launched an IndieGoGo campaign that runs for about another month. (ending in June 2017) Not only is the cause amazing, but the rewards for backers is like none other. You get your money right back when you support the Depot with either a membership, poster, workshop, or any other of the endless goodies available. Click here to read more and support them!  A couple years ago when the Depot was first concepted they reached out to 20 letterpress printers across the world to print a poster to be sold by the Depot...