---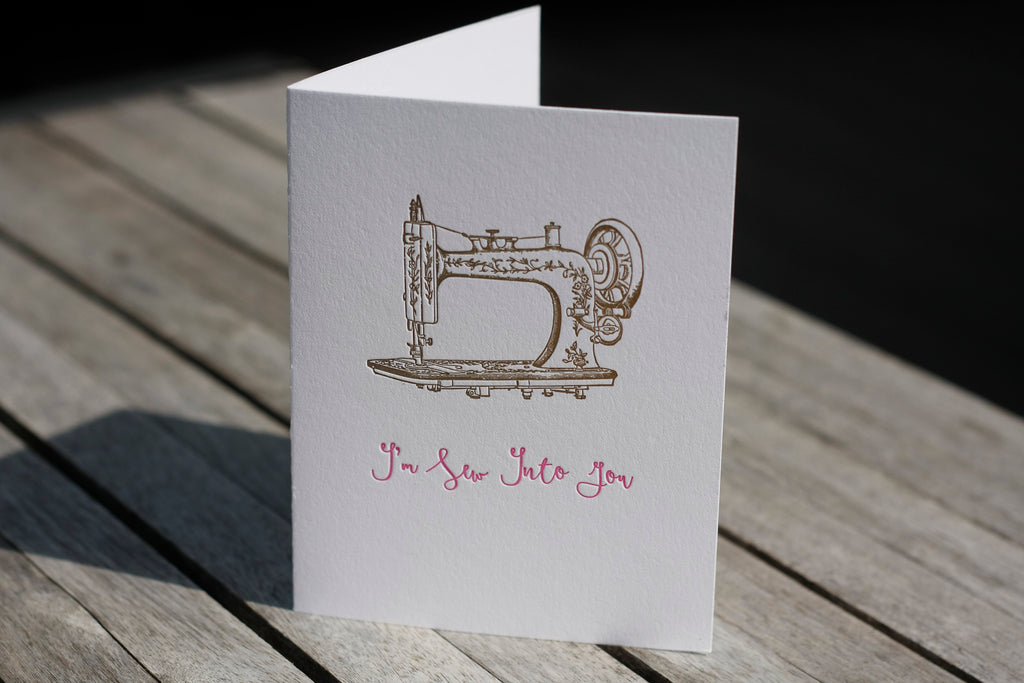 Aside from letterpress printing custom jobs like wedding invitations and business cards I print greeting cards. I don't have a whole line and keep it lighthearted and fun. My cards are regularly sold at East Simpson Coffee shop in Lafayette, which is almost next door to my house! They are very supportive of local arts and of course, my coffee habit.I typically sell enough cards each month to support my coffee habit! haha.
---
• flashback • Greeting Cards • Misc. • Stationery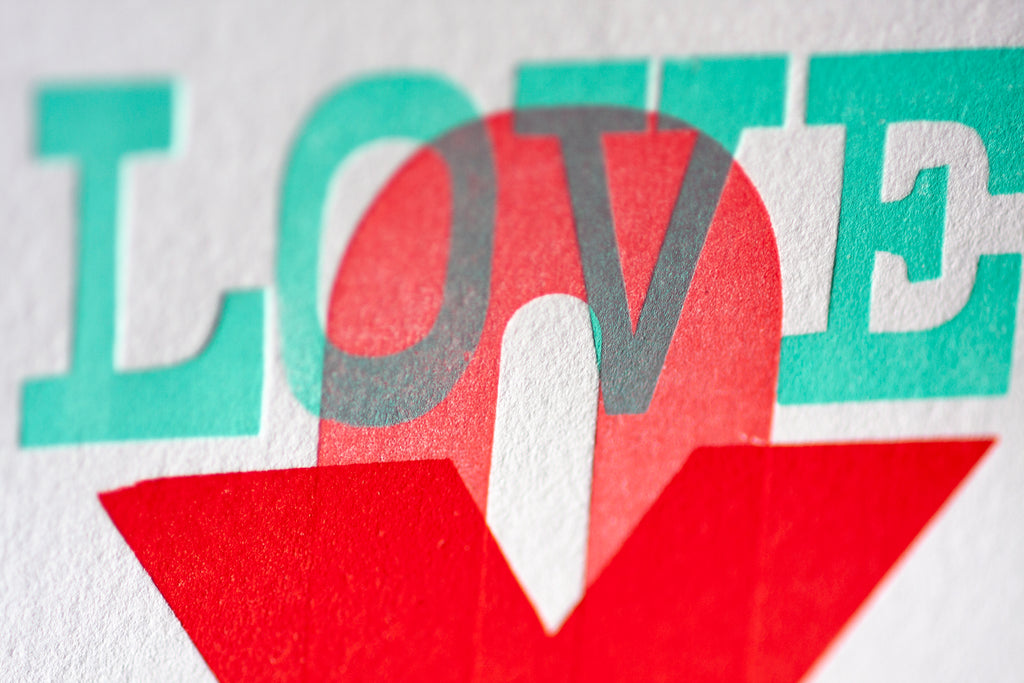 For a recent valentine's greeting card (sold only at East Simpson Coffee) I used some wood type from my modest collection. Sometimes, I get away from my roots of printing just for the heck of it as I get too caught up in the business of printing. Boooo!But for this 3 color greeting card I let the type do the talking. I didn't worry a ton about all the things that can usually drive me crazy for a commercial job. The colors overlayed nicely and I know my designers want to try and recreate this for digital work, but there...
---
• Custom Design • Greeting Cards • Save the Dates • Stationery • Weddings
It's been a minute since I have had the chance — and motivation — and right weather and lighting conditions to update the portfolio portion of the website. While I'm about 2/3 complete with adding all of the projects I'm super happy with the way things are turning out. It's a trip down memory lane revisiting all of the projects I've worked on over the last several months. There's a wide range of custom letterpress projects from existing and new clients and a bunch of "just for fun" and limited edition works added too.